Summer Search Information and Application
About Deer Hill
Deer Hill Expeditions runs seven programs exclusively for Summer Search participants, and serves dozens of other Summer Search students on our open enrollment programs. Deer Hill's mission aligns well with that of Summer Search. The physical challenge of climbing a mountain or rafting through rapids, and the personal challenge of working hard on a service project in an unfamiliar community feed the drive and ambition that many Summer Search participants bring to their lives. All of us at Deer Hill have found that facing a challenge in the wilderness has shown us that we have the strength to face the challenges of everyday life. We hope that every Deer Hill participant discovers something like this through their own experiences.
Please be sure to talk with your mentor about Deer Hill's expeditions as each one is different.
Once you and your mentor have decided to apply for one of Deer Hill's programs:
1. Choose the expedition that most interests you, and a backup option, as well. Options are listed below with links to additional information.
2. Once you have your choices selected, complete and submit the application.
Before you begin the application, keep in mind:
Participants will complete the bulk of the application, but the parents of minors are required to sign the application before it is submitted,
Please identify at least one backup program in the event your first choice is full,
Please read the Terms of Agreement and Essential Eligibility Criteria before completing the application.
Southwest Soulquest
These programs are exclusively for Summer Search students.
Open Enrollment Programs
These programs are open to participants of all backgrounds, including Summer Search students.
San Juan Classic
July 3 – July 23
Multi-day canoeing expedition on the San Juan River; cross-cultural service project in the Navajo Nation, and multi-day backpacking trip in the San Juan Mountains.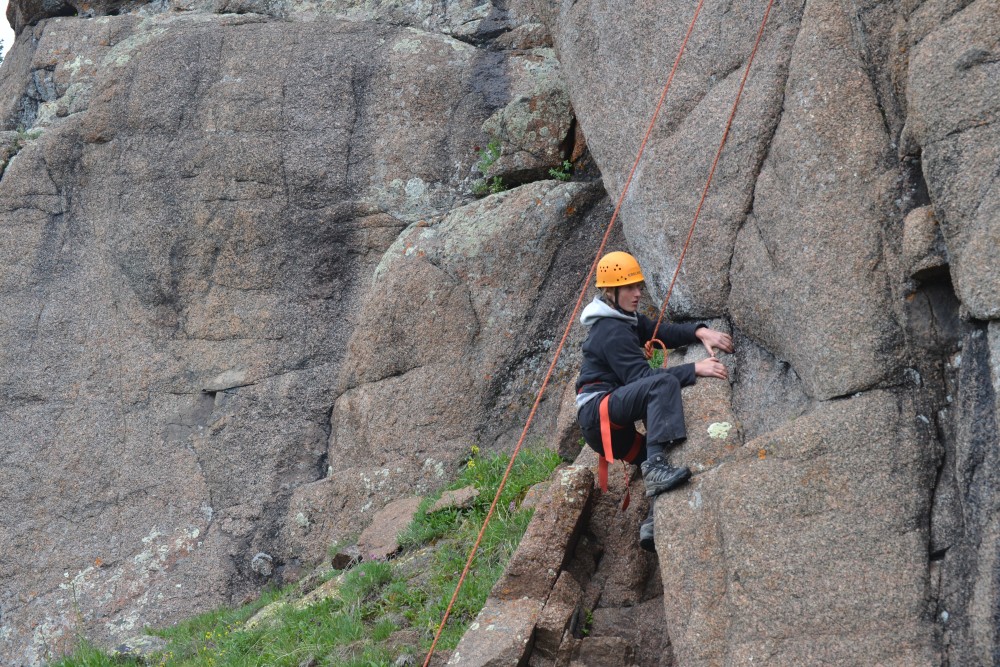 Southwest Journey
July 6 – July 27
Scenic flight to river expedition launch site; 84-mile rafting expedition through Desolation Canyon; cross-cultural community service in Hopi Pueblo; rock climbing and hiking in the San Juan Mountains.
Heart of the Rockies
July 9 – July 29
Mountain backpacking for 17 consecutive days in the Weminuche Wilderness of Colorado's San Juan Mountains; alpine rock climbing, mountaineering and peak ascents; conservation service projects in a mountain environment.
Canyon Country
June 28 – July 18
Canyon backpacking through Utah's Dark Canyon Primitive Area; 56-mile river rafting expedition in southeastern Utah; cross-cultural community service in the Navajo Nation.
Wilderness Leadership
June 28 – July 22
Canyon backpacking and canyoneering, including rappels and hiking through slot canyons; cross-cultural community service in Zuni Pueblo; backpacking, mountaineering and leadership training in Colorado's San Juan Mountains.
Service Leadership
July 13 – August 2
Canoeing and conservation service on multi-day wilderness river expedition; cross-cultural community service in Zuni Pueblo; mountain backpacking and conservation service in Colorado's San Juan Mountains.
Deer Hill is exciting, fulfilling, mind-opening, challenging and fun. The people are who I will remember and cherish the most. It made me a better and stronger person. I learned so much about myself.

Alysha, participant