What is the Deer Hill Foundation?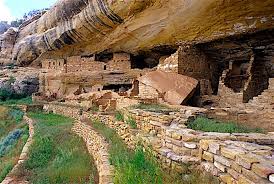 At Deer Hill Expeditions, our commitment to helping men, women, and children experience the outdoors does not stop at our front gate. 
We believe that everyone should have the opportunity to explore and appreciate the natural world regardless of their circumstance. Because when you get away from it all, you can really find yourself.
Yet, for many across the country, the opportunity to experience the wilderness can feel like an unaffordable luxury. That's why we established the Deer Hill Foundation – to provide need-based financial assistance to those who would otherwise be unable to participate in our programs.
Since its founding in 1998, the Deer Hill Foundation has made it possible for over 1,500 individuals to attend a Deer Hill Expeditions program free of charge. That's 1,500 people who have had their lives changed by the power of nature – 1,500 stories of personal growth and achievement.
Read on to learn how DHF is making an impact and how you can get involved.
The Power of Wilderness
There is something special about being in the great outdoors – it has a way of bringing people together and helping them see things from a new perspective. 
Being in nature has been shown to positively impact physical and mental health, providing a much-needed respite from the stresses of day-to-day life.
Those who live at or below the poverty level often have the fewest opportunities to experience the outdoors. According to a study by the National Park Service, Americans who identified as non-white or living at or below the poverty line made up only 5% of annual visitors to a national park.
But at Deer Hill Expeditions, we believe that everyone should have the opportunity to experience the wilderness – regardless of their background or income level.
That's why we offer need-based financial assistance to those who would otherwise be unable to afford our programs. Through the Deer Hill Foundation, we are able to provide full and partial scholarships to participants of all ages, from all walks of life.
For those who have never had the opportunity to experience the wilderness, a Deer Hill expedition can be a life-changing event. With guidance from our experienced staff, participants can push themselves both physically and mentally, gaining confidence and skills along the way.
In addition to the personal growth that comes from spending time in nature, participants also have the opportunity to give back. All of our programs include a service component, giving participants a chance to make a difference in the lives of others.
How DHF Contributions Change Lives
When you give to the Deer Hill Foundation, you are directly impacting the lives of those who need it most. Your contributions make it possible for us to provide financial assistance to participants of all ages and all backgrounds.
Here are three unique ways that your contributions can change lives:
1. Access to the Outdoors for Underprivileged Youth
For many children living in underserved communities, the great outdoors feels like a world away. According to a Children & Nature Network study, lower-income children are significantly less likely to spend time outside than their higher-income peers – which can impact their future in a variety of ways.
But through the Deer Hill Foundation, we are working to change that. The DHF Access Fund provides need-based financial assistance to youth across the country to participate in Deer Hill wilderness and service programs and summer expeditions.
2. Cross-Cultural Service Projects in At-Need Communities
The DHF also makes it possible for Deer Hill Expeditions to engage students in cross-cultural service projects with host families in the Navajo Nation and Zuni and Hopi Pueblos. These communities are some of the most impoverished in the country and often lack access to basic necessities like clean water, electricity, and healthcare.
Through our service projects, students have the opportunity to directly impact the lives of those in need. They also gain a better understanding and appreciation for other cultures – which is becoming increasingly important in our globalized world.
3. Training and Professional Development for Deer Hill Staff
Every year our team of professional instructors leads dozens of wilderness and service expeditions. These programs would not be possible without the hard work and dedication of our staff.
But being a Deer Hill instructor is more than just a job – it's a calling. That's why we are committed to providing ongoing training and professional development opportunities for our staff. Your contributions make this possible.
From Wilderness First Aid training to intensive week-long instructor development courses, your support helps us ensure that our staff is always prepared to provide the highest quality programming possible.
How You Can Help
Being a smaller organization, Deer Hill Expeditions is able to ensure that the majority of donated funds go straight to the goals of the DHF. Through our due diligence and hardworking teams, 86% of all Deer Hill Foundation dollars given have been applied to our three main programs. As an organization, we strive to be as efficient and effective with our funding as possible.
We invite you to join us in our mission of making wilderness and service experiences accessible to all. If you would like to help impact the lives of participants and communities, please consider partnering with the DHF in these ways:
Direct financial contributions by check or credit/debit card

Contributions from donor-advised funds and matching programs

Charitable bequests

Appreciated securities

Certain in-kind contributions
As a 501(c)3 non-profit organization, all monetary donations to the Deer Hill Foundation are tax-deductible. We are also able to provide documentation for in-kind contributions upon request.
For monetary gifts, we've made it easy to give:
By Phone: Call 970.533.7492 to give once or to set up monthly giving
By Check: Mail a check to:
Deer Hill Foundation

PO Box 180

Mancos, CO 81328
Online: Give online by clicking here.
Together, we can make a difference in the lives of participants, staff, and communities. Thank you for your support. We look forward to continuing our work with you.