Native Host Support Project (NHSP)
In 2020 and 2021, The Deer Hill Foundation (DHF) has raised $37,000 to support our friends and partners in Dinétah and in Zuni and Hopi Pueblos who are struggling with the impacts of the pandemic. Deer Hill is grateful for this huge showing of support from the Deer Hill community. It has truly been moving to see so many people reaching out to contribute to this effort. Doug and Beverly Capelin have been paramount in making this happen, putting in the same big heart they used to start this amazing company 37 years ago! Below is an update on the project from Doug:
Gratitude
From the Zuni Pueblo to the Hopi mesas to the remote homesteads in Dinétah (Navajo Nation) I receive blessings and tears of gratitude for YOUR generosity. Sure, we at Deer Hill are manifesting the logistics, but your donations have made all this possible. Together, we are making a difference for our Native host families during this doubly difficult time … pandemic and winter.
Safety and Risk Management
COVID has struck hard in indigenous communities. There are curfews and travel restrictions in place to enforce this message. In addition to social distancing and face masks, we have spoken with leaders in all three tribes to ensure that our intentions and actual deliveries are aligned with their risk management protocols.

"Authentic Connection to Self and Community"
The heart of Deer Hill's mission for 37 years. We have whitewashed the central plaza of 1000-year old Hopi villages for summer Kachina dances, celebrated a Blessing Way ceremony in Dinétah, and renovated traditional bread ovens in the Zuni Pueblo. We have shared meals, stories, laughter, and ourselves with indigenous families who give back to us with their courage and their profound bond to land and tradition. We bear witness to each other and find grace therein.
The photos and captions below are testament to our efforts to honor these "authentic connections" and in so doing, deepen our own sense of humanity.
Earl (right) has herded sheep and cows near Sheep Springs, NM, since he was 12-years old. About to sell his horses to pay for feed for his sheep, NHSP bought grain, supplements, and hay to carry his flock through the winter.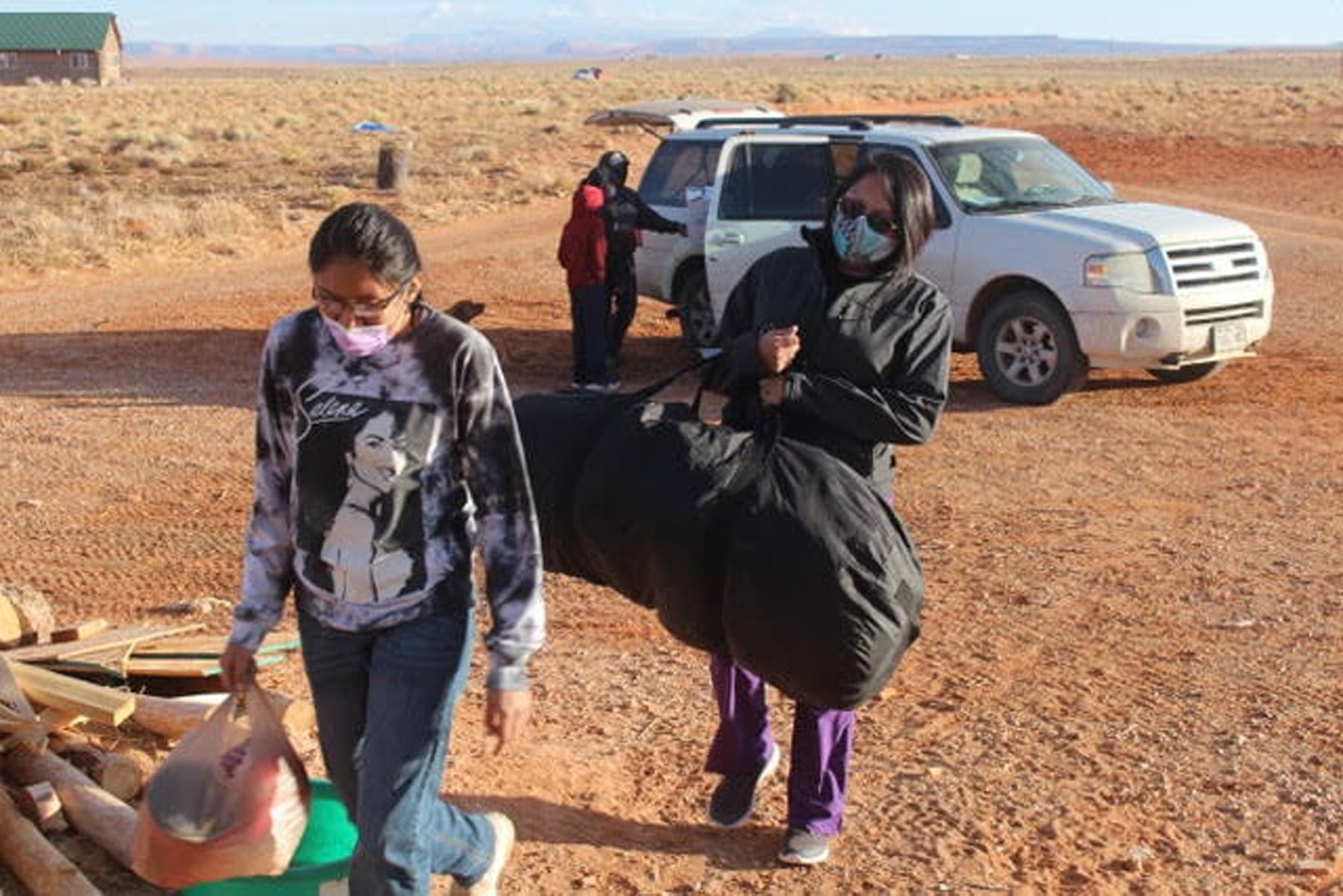 Woody and Lovena, and their mult-generational family, in Sweetwater, Arizona, have hosted Deer Hill groups for 15 years, sharing with our students their traditional way of life. Leaders in their rural community, always caring for those who have less, no one has ever offered to help them. In Lovena's words, "Woody and I wish to express our deepest gratitude for your love and generosity."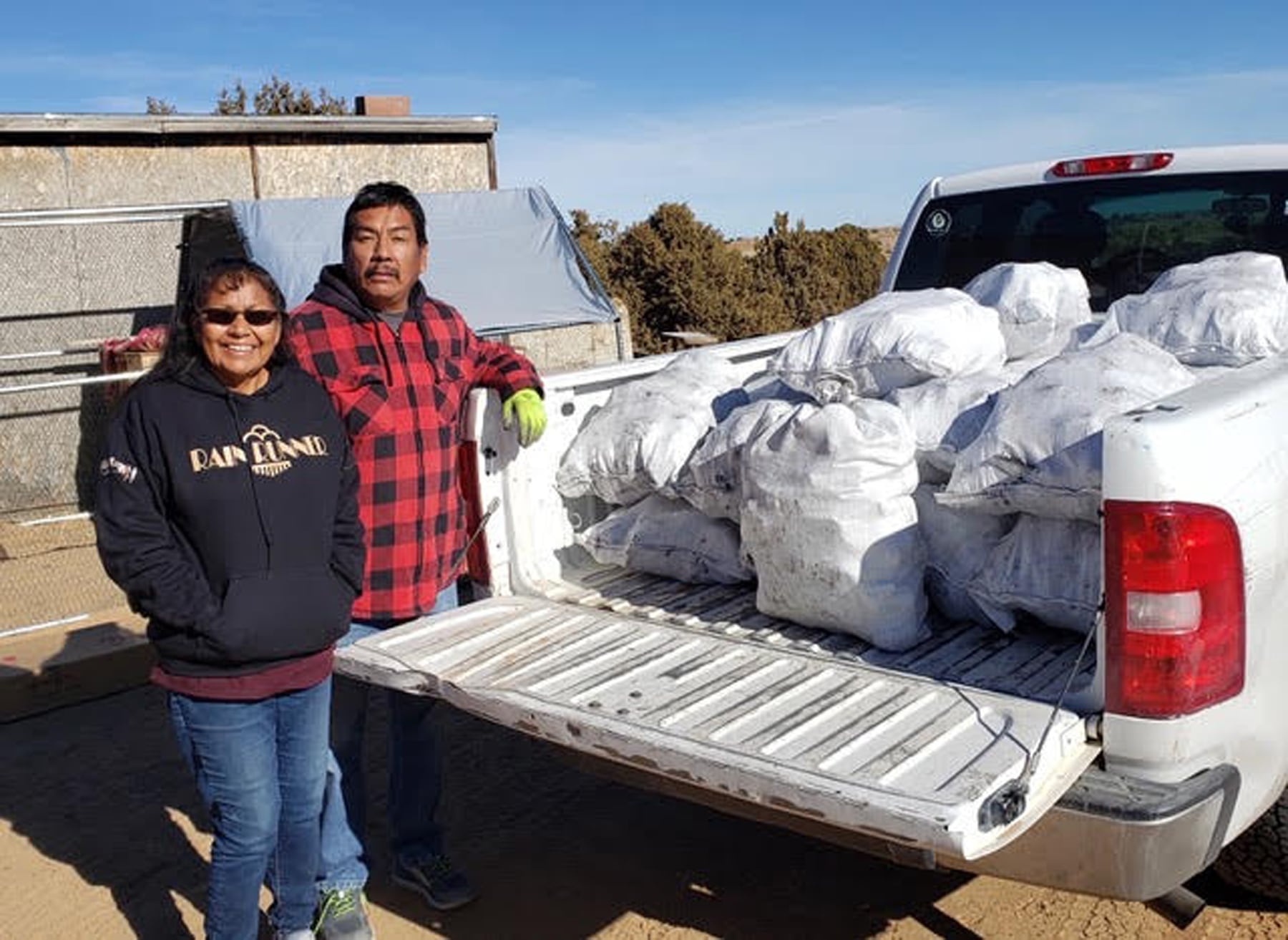 Iva and Ed live in Shungopavi on Second Mesa (Hopi). Iva is a skilled jeweler and basket weaver, some of her art is sought out by collectors, even by museums. Ed works in the nearby hospital and sells his Kachina carvings. Their dream is to launch their own nonprofit and build a local museum to house Hopi traditional arts and offer classes in the techniques and cultural history of Hopi crafts. They'll do it, too!
Their income almost non-existent during the pandemic, they are thrilled to have all this coal purchased by the NHSP. Of course, they are sharing it with their parents who have none.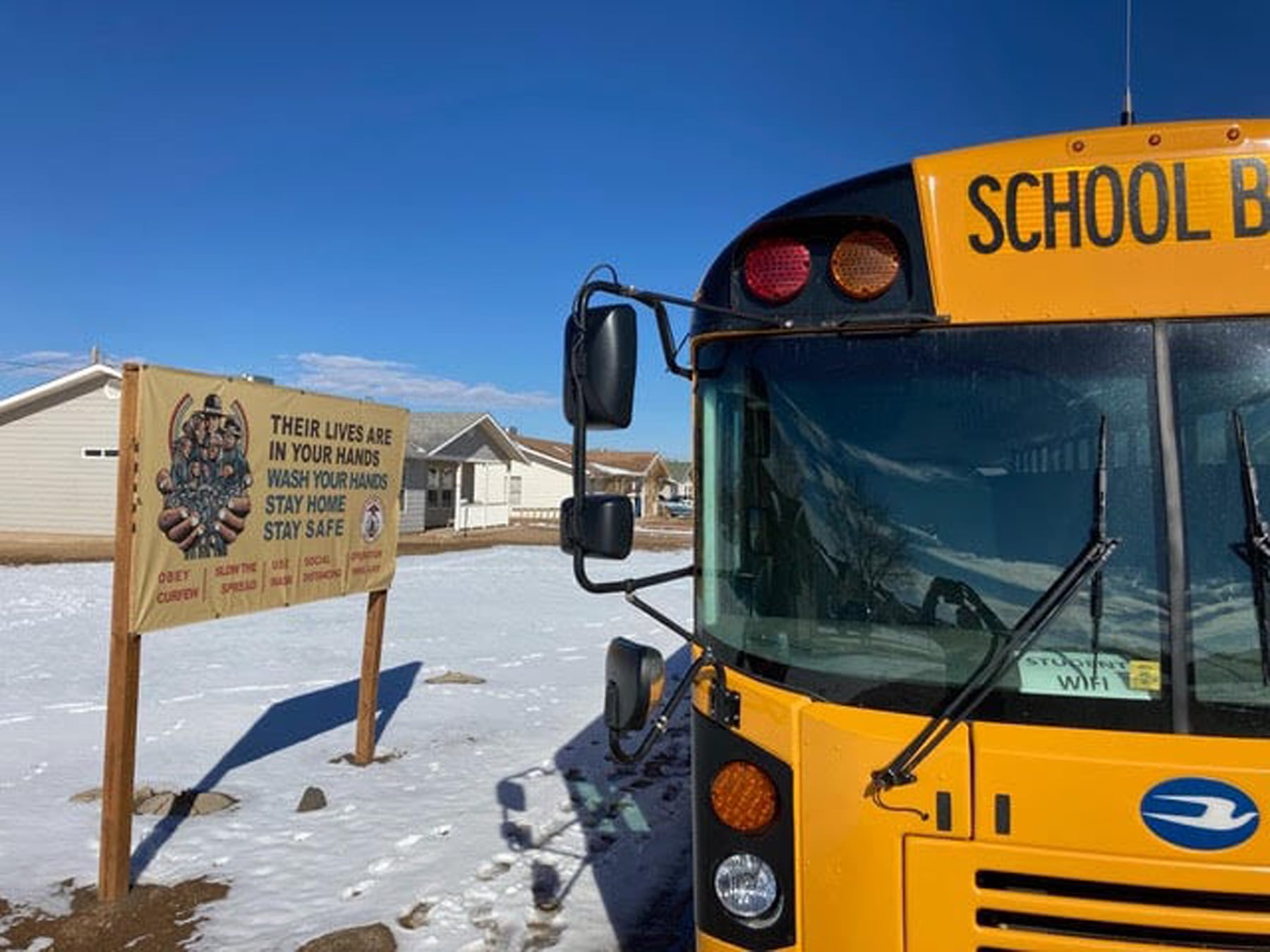 The Navajo Nation is a land of dramatic landscapes but also vast distances. The Chinle, AZ, school district has set up "hotspots" in school buses parked in central locations so students can access WiFi for their virtual learning. NHSP provides school supplies as well as PPE, warm clothing, and shelf stable foods for isolated families.
Due to the severe drought, natural graze for livestock is poor. This hay will support many families. Sheep and goats are part of a traditional way of life and also a source of food for both sustenance and celebration.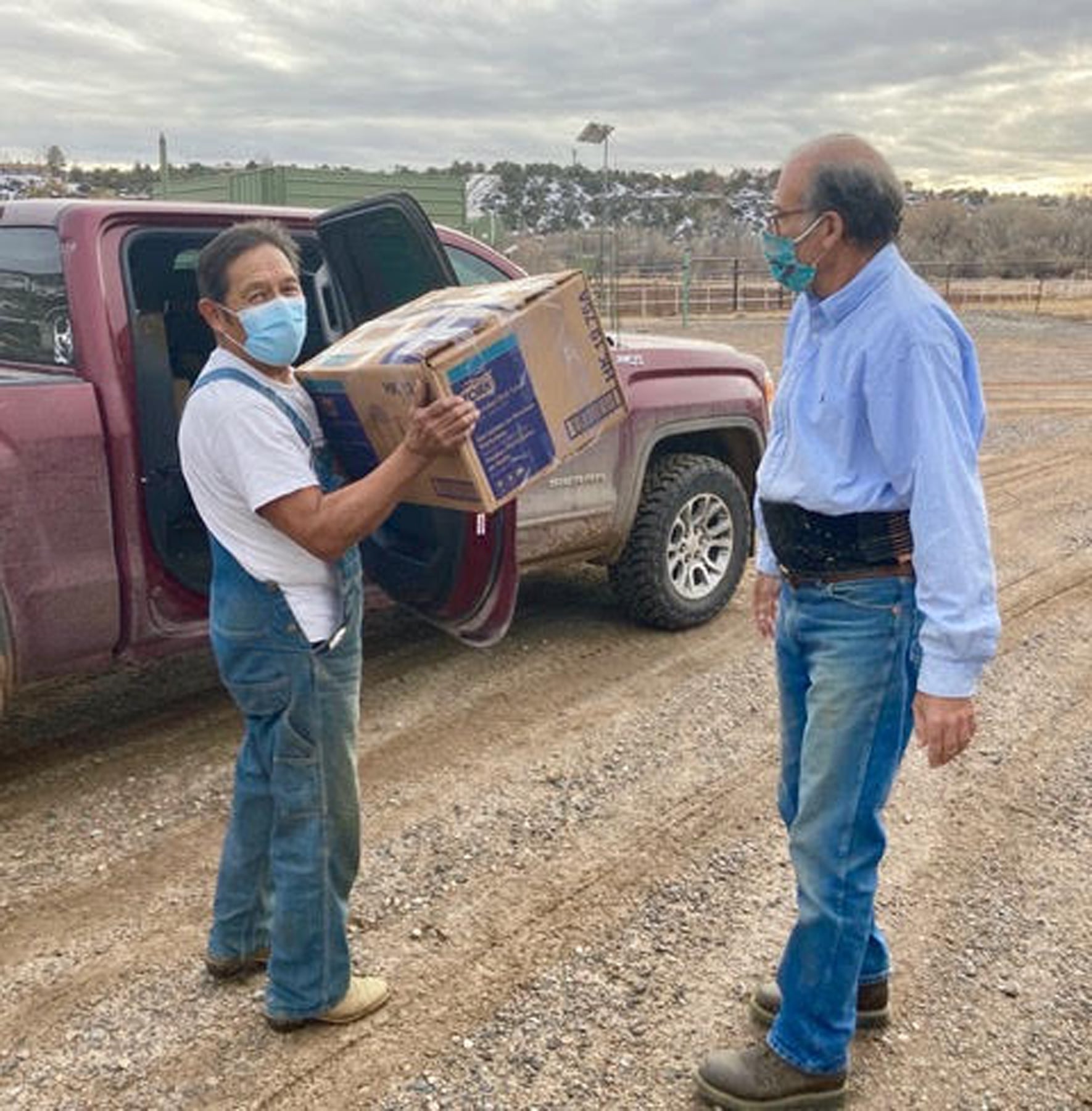 Pictured with Doug, Larry of Vanderwagen, NM, has hosted DH groups for 25 years. His younger sister just died of COVID. After ceremonies with his extended family, Larry wants to help others more than ever.
Doug
 and Beverly Capelin founded Deer Hill in 1984 and the Deer Hill Foundation in 1998. Here pictured in the "Backcountry Pantry" (chilly in the winter) packing supplies for NHSP.
Akwali (Hopi)   Ahe'hee' (Diné aka Navajo)   Ehlahkwa (Zuni)   Thank you (English)