In the October 2015 Issue of The Petroglyph…
We Stay Connected
In Photos: Connection, not Connectivity
Deer Hill Foundation Fundraising for 2016
Sarah Cobb: Why I Am a Deer Hill Ambassador
We Stay Connected
Gabriel Bernier, Outreach Manager
Autumn's crisp, chilled air has wended its way down from the mountains, gilding the aspen leaves along its way, leaving its first kiss of snow on the peaks in the La Plata Range just east of Basecamp. Our thoughts tend toward sentimental reveries, our tastes toward spiced tea. The Holiday Season has just risen into view; plans to visit friends and family will soon take form. Those who are dear to our hearts rise to mind, and we long to be in touch with them, to fuel that connection.
The culture at Deer Hill is based on connection with friends and family. Everyone here understands the strength of relationships forged in the wilderness or through the effort put into reaching a collective goal. In today's world of 'connectivity' our relationships are so often mediated by the screens of our smartphones, but it's the human connection behind those screens we crave, and something that many of us find with Deer Hill.
For this reason, many people stay connected to Deer Hill long after their, or their child's, expedition has ended—the fact that you're reading this puts you directly in that group. We call this group the Deer Hill Circle; it's comprised of those who have helped to make Deer Hill what it is, and it fills us with gratitude.
This periodic newsletter is one way to stay in touch, but beyond reading the Petroglyph, or more likely, looking for familiar faces in the photos, there are two very important ways to really be an active member of the Deer Hill Circle that I hope you'll consider. One such way is to become a Donor to the Deer Hill Foundation, and the other is to become an Ambassador for Deer Hill Expeditions. Both opportunities allow you to maintain an active and involved relationship with Deer Hill and the people you've come to know through Deer Hill. At the same time, they help to ensure that more people will have the chance to forge the same kind of strong, meaningful relationships you or your family members have had.
Deer Hill Foundation Fundraising for 2016
Gabriel Bernier, Outreach Manager
"Although I had so many valuable experiences on this trip, the most important thing is that I learned to be more responsible for my life."
– Victor, Summer Search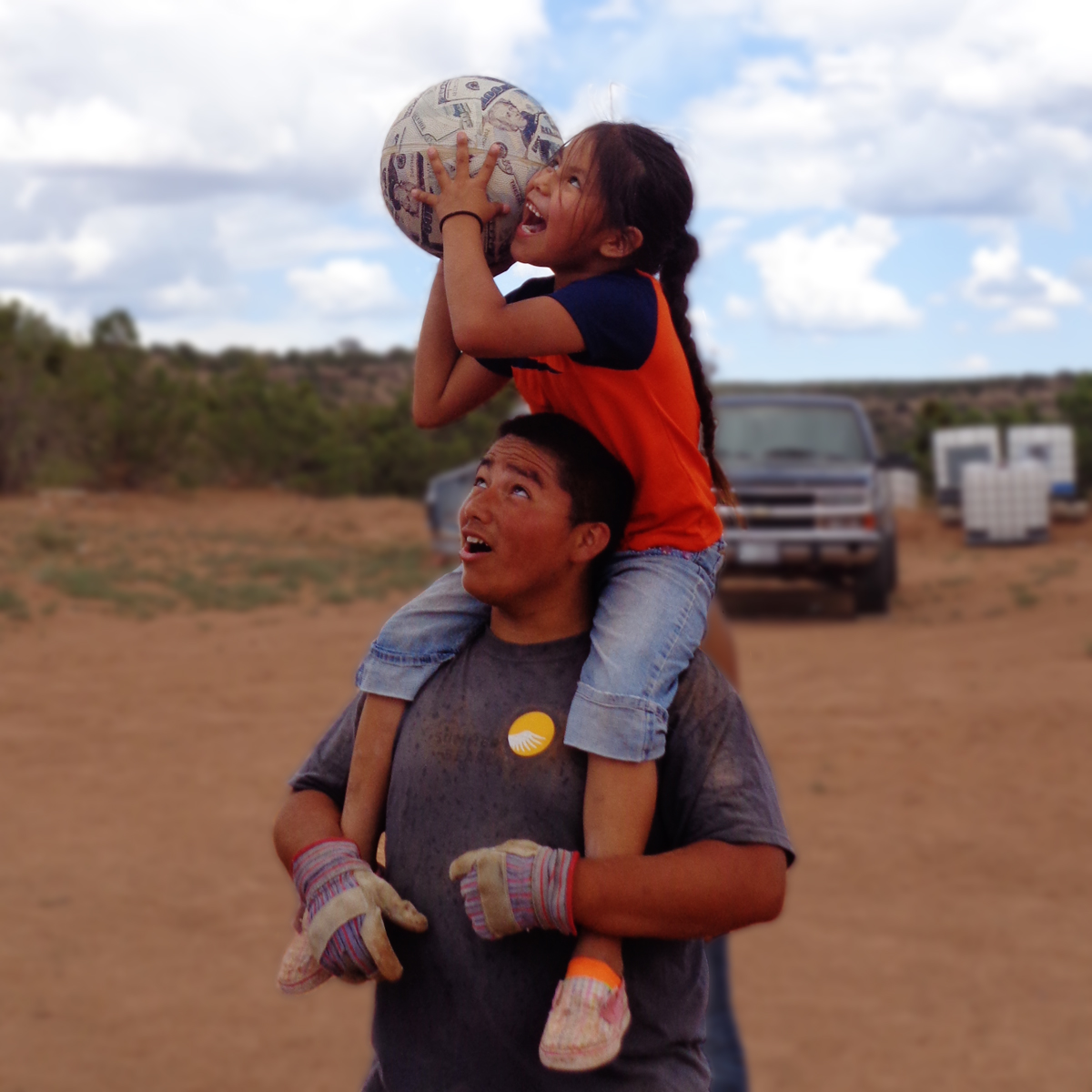 Since its inception in 1998, Deer Hill Foundation (DHF) has brought almost 900 young people to the mountains, rivers and canyons of the Colorado Plateau, none of whom could have attended without the generous support of individual donors such as yourself. Over 100 participants attended last year on scholarship, and DHF hopes to bring even more participants in 2016. Help us reach our goal; consider a contribution to DHF. Donate online, or contact our office to discuss other planned giving options.
Why I am a Deer Hill Ambassador
Sarah Cobb, Deer Hill Ambassador, DHF Board Member
"These are experiences that can shape us as a person and can help us find meaning in life. This is our world and we have a place in it."
"Find Yourself in the Middle of Nowhere." This is Deer Hill's tag line and it has profound meaning for me.
There is a common language found in the natural world; each one of us can feel it, and we can share it. We learn about ourselves when we travel across the landscape with others. We feel the harshness of the sun and the soothing comfort of the moon. We see the power of the wind that sculpts and shapes rock, and feel the gentle breeze that brushes cheek and hair. We feel the pain in our legs as we push up an arduous climb and see the picture-perfect view at our feet. We feel the adrenalin and excitement in white water rapids and the moments of peace and quiet near the river as we drift off to sleep. We feel the satisfaction of acting beyond ourselves when we help a Navajo family build a fence or repair a hogan.
These are experiences that can shape us as a person and can help us find meaning in life. This is our world and we have a place in it. As a Deer Hill ambassador, I have the opportunity to convey what these experiences mean to me and what they can mean to someone else.
Nearly everyone who participates in an expedition with Deer Hill comes away feeling a renewed connection with the natural world, with oneself, and with one's community. These experiences are hard to find but Deer Hill can take us there.
This is an especially critical time for us to build an appreciation and true love for America's natural, cultural and historical resources. We need to build a strong voice for preservation, for this generation and the next. We need to take breaks from technology, and travel together outside, for our well-being and those who come after us.
I will do my part. And you can too.
Sarah Cobb is an established advocate of Outdoor Education. Currently, she is a member of Deer Hill's newly formed Ambassador Corps and the Deer Hill Foundation board. She is also the mother of former Deer Hill participant and trip leader, Trevor Cobb.