Change at Deer Hill A Note from Doug and Beverly
In the summer of 2019, Beverly and I gathered our family in the House at Deer Hill where so much of our history has unfolded. For our honeymoon in 1984, we poured the concrete for the House. Emily, Joanna, and Ben were raised there, even learning how to ride a bicycle in the dining room. Joanna and Max were married in 2017 at Deer Hill as were Emily and John in 2014. Our granddaughters, Hazel (5) and Olivia (almost 3) live close by and play there often.
It was a good time to take stock of all things Deer Hill and to consider its future, including its leadership. We took a deep dive into 35 years of mission and vision statements, core values, and even our t-shirt taglines. Our truest and most compelling mission statement emerged:
"To empower the individual to create an authentic connection to self and community through wilderness and service experiences."
At the core of that one line is "authentic connection to self and community". Deer Hill has always been about honoring and empowering the individual in the context of community, whether it be "Circle" in the mountains, a service project in a Hopi village, or back home and beyond in the lives of our participants.
On May 25th, Beverly and I passed the reins of ownership to our sons-in-law, Max and John. They have the desire, courage, and savvy to carry Deer Hill Expeditions into a bright future. We give them our wholehearted blessing as well as our love.
We are now Elders of the Deer Hill Circle. Beverly tends to her beloved landscape that she has been a steward of since 1984. I continue as Executive Director of the Deer Hill Foundation (DHF), as passionate as ever about its scholarship program and Deer Hill's Native service projects built on 30+ years of "authentic connections" in Navajo, Zuni, and Hopi communities.
All this is cause for celebration and vast gratitude for alumni/ae, parents, teachers, admin and field staff, Native hosts, friends, neighbors, nonprofit partners, federal land agencies, and DHF supporters. Thank YOU for being a part of this "Deer Hill Circle".
Thank you and here's to celebrating John and Max,
Doug and Beverly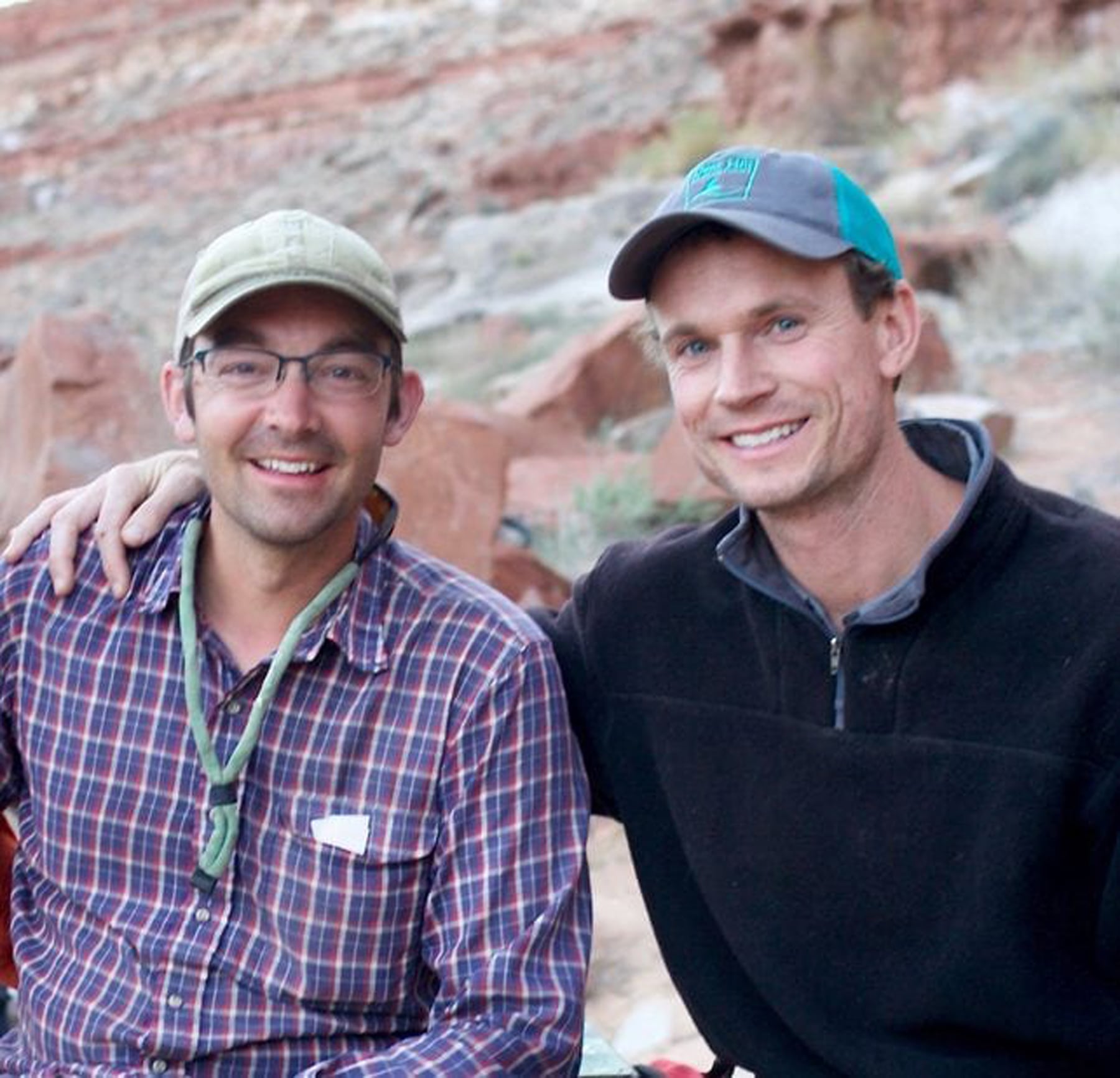 As dedicated employees of Deer Hill Expeditions as well as sons-in-law of Doug and Beverly, we have taken the opportunity to become the new leaders and owners of Deer Hill Expeditions!
We know that there will be much work, challenge, growth, joy, and magic in our path ahead, and we are incredibly excited to write the next chapter in Deer Hill Expeditions' story.
Our vision is to build upon our company's history and to carry Deer Hill Expeditions forward with heart and excellence. We are committed to our mission, which we believe is increasingly important in our world today: connecting people, young and old, to themselves and their community through wilderness and service experiences.
We are grateful for all of the individuals who have contributed to making Deer Hill what it is today, for the community that we have now, and for those who will join us as we grow into the future. We couldn't do this without you.
Thank you,
John and Max