This summer, we asked Deer Hill field staff and community members to write a little bit about what keeps them coming back year after year. The following story is a response to that request, as told by Marisa Bettina, Deer Hill Alumna.
---
It has been almost 10 years since my last Deer Hill expedition and I still consider my summers there to be some of the most influential experiences of my life. I realize more and more as time goes by just how much preparation and invaluable information I gained at Deer Hill. While attending the summer programs, I uncovered strengths and skills within myself that I have cherished over time, qualities that I not only appreciate realizing but that also continue to nourish and nurture me on my journey. I believe Deer Hill gives its attendees an opportunity to experience life in its truest form.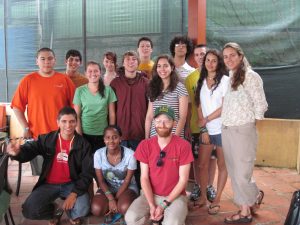 The connections you make with your group members and leaders, for example, are not based on superficiality but rather forming deep bonds through learning about one another and cooperating as a team. All different people from extensive backgrounds come together and we must survive, we must collaborate with each other. And in my experience, not only have we done so with great success but we have come to love one another in the process.
I remember each and every one of my group members and leaders from all of my 4 summer sessions. I can point out something unique and inspirational that I have held on to over the years about each person. Because when you come together at Deer Hill, you are encouraged to be your true self. And to be able to experience the emergence of not only your truth but the beautiful truth in others is an honor.
Through my experiences at Deer Hill, I was able to learn a tremendous amount about my capacity as a human being. Being in a group taught me how to feel safe opening up to others, how to trust, the experience of feeling supported and accepted. Facing the elements in nature illuminated to me the gifts of my grit, perseverance, how strong I truly am, in body and in mind.
 I remember a hike with my peers during my final program at Deer Hill where we were completing a short section of the hike in smaller, individual groups of about 6, separate from the leaders. I had been chosen to be the leader of my group and we reached a very challenging section of the hike. I started to panic. I was so scared and another girl in my group said to me "We're all in this together.
You're the leader so you have to stay calm and that will give everyone else confidence." Her beautiful encouragement and the finesse of her delivery, at just 17 years old, impresses me to this very day. Her guidance gave me the faith that I could do this and share that feeling with those who were looking to me to show them the way.
I will never forget my summers at Deer Hill. Not only because they were some of the most heartwarming, joyous, inspiring times of my past but mostly because they gave me resources and wisdom that continue to propel me with grace towards my future.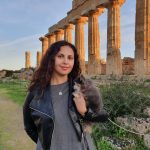 By Marisa Bettina
Marisa came to Deer Hill for 4 different summers, most recently in 2010 on our Costa Rica Exploradores trip and returned in 2011 for Wilderness Leadership. Marisa is now a 26-year-old singer-songwriter from New York, currently living overseas in Sicily, where Marisa enjoys exploring, creating, and embracing the culture.