9/8/2020
Deer Hill Circle,
We are thrilled to be able to connect with you today as our administrative staff are back working Tuesday through Thursday in the Deer Hill office! Deer Hill has seen a lot happen over the past 36 years, but nothing quite like 2020. After canceling our spring and summer programs, we are so thankful to be back at work providing group programs and preparing for 2021 during this time of uncertainty. Our ability to move forward is a clear reflection of the trust and good faith that our community puts into Deer Hill, our staff, our programs, and our mission.
Moving forward, our goals are big and the vision is clear: prepare to host safe and enriching programs in 2021 and lead Deer Hill into a prosperous and sustainable future. We would never be able to achieve these goals without your unwavering love and support, so thank you!
What's Going on At Deer Hill Right Now?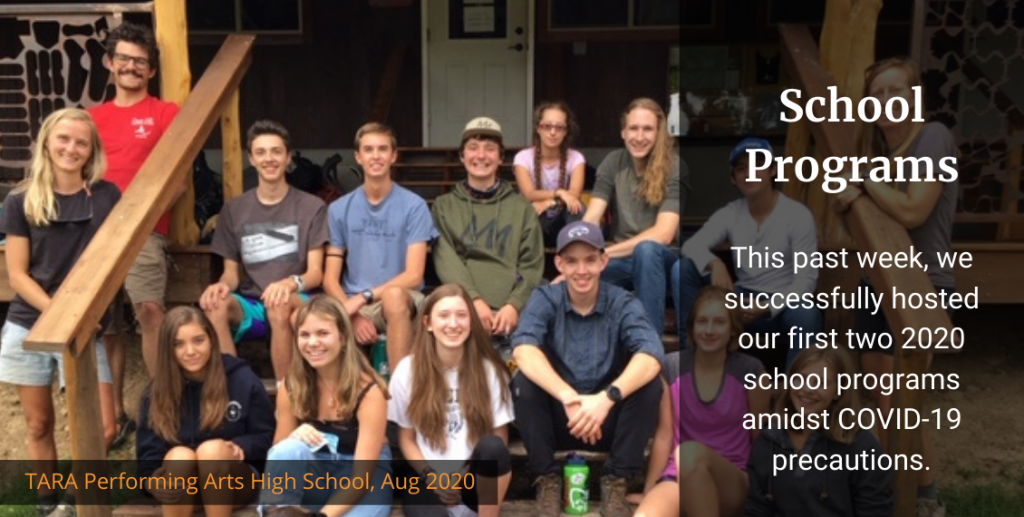 Want to stay connected with Deer Hill? Sign-up to receive our monthly newsletter in your inbox at the link below!
https://mailchi.mp/deerhillexpeditions.com/new-subscribers
You can also follow us on social media for fun updates and photos from Deer Hill, no matter the season. Click the links below to visit our pages.